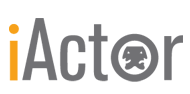 Close Window

Help

Print

Preview Principal Resume
Allyson Floyd
SAG-AFTRA
Business Contact Number
(1) 703-819-6418
Video Clips:
Physical Characteristics:
Gender: Female
Height: 5' 3"
Weight: 120 lbs.
Hair: Brown
Eyes: Blue
Dress Size: 2
Pant Size: 4
Bust/Chest: 32"
Cup Size: B
Waist: 26"
Hips: 32"
Body Type(s): Athletic, Petite, Slim
Portrayable Age: 19 years - 30 years
Portrayable Ethnicities: Caucasian/White
Disability Information:
Experience:
Film
Orion
Supporting
Louis McGruder
Broken Spirits
Supporting
Peter Bohush
The Good Shepherd
Supporting
Robert DeNiro
Just One Chance
Supporting
Mary Lou Arceri
Television
Jimmy Kimmel Live! (#9.101)
Co-Star
ABC
Jimmy Kimmel Live! (#9.7)
Co-Star
ABC
Hosting
Pen and Paper and Laser Guns
Supporting
Bruce Monach
Otaku Generations
Host/Narrator
Alternate Visions
Classified (Industrial)
Classified
Central Intelligence Agency
The AA Movie Reviews
Co-Host
William & Mary TV
Commercial
Bud Light "craigslist"
Co-Star
Anheuser-Busch
The Situation with Tucker Carlson promo
Co-Star
MSNBC
Stage
Very Vignette
Co-Star
NYU
Antigone
Supporting
NYU
Fame or Family
Co-Star
College of William and Mary
A Child is Born
Supporting
SHAFT
Gray Scale
Co-Star
SHAFT
The Gift of the Magi
Supporting
SHAFT
Credits
Actor Bio
Allyson Floyd grew up in Manassas, Virginia, where she was active in the Wakefield School drama department. In May 2005, she graduated from New York University's Tisch School of the Arts with an Honors BFA in Dramatic Writing for Film and Television.

In addition to acting, Allyson currently has an animated CGI script on the market and wrote the pilot script for the anime documentary Otaku Generations. As it so happens, she ended up hosting the documentary as well!

Skills and Training:
Special Skills
Figure Skater, Gymnast, Ice Skater, Roller Blader, Scuba Diver, Skier-Snow, Snow Boarder, Swimmer
Professional Training/Education
New York University - Tisch School of the Arts: BFA Dramatic Writing for Film and Television, 2005
DeLaurentiis Mentorship Program - Andre Gordon, Nick Puga
Scene Study - David Dean Bottrell
The Art and Craft of Acting - Richard Hatch
Commercial Level 1, 2, & Master Class - Chris Game
The Commercial Audition Game - Ben Tolpin - LA On-Camera Training Center
SAG Conservatory, NYC/LA
Actors Transformational Intensive - Susan Campochchiaro Comfrey - Career Breakthroughs Unlimited