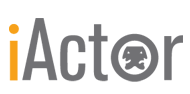 Close Window

Help

Print

Preview Principal Resume
Bullet Valmont
SAG-AFTRA
Business Contact Number
323-856-4784
Video Clips:
Physical Characteristics:
Gender: Male
Height: 5' 10"
Weight: 155 lbs.
Hair: Black
Eyes: Blue
Body Type(s): Athletic
Portrayable Ethnicities: Caucasian/White, Irish, Scandinavian
Disability Information:
Experience:
Film
Alluvial
Tobe
Geza Decsy
The Mask
Alley Hood
Charles Russell
Birch Street Gym
Mugger
Stephen Kessler
The Kids from Nowhere
Pimp
Ben Michael Richards
Wilding: The Children of Violence
Bob (co-starring)
Eric Louzil
Sea of Darkness 3: The Final Voyage
Solomon Crow
Also director and writer
Code-9
Warrior #3/fighting stunts
Steve Wang
Class of Nuke 'Em High II
Hamlet
Eric Louzil
Television
Inside/Out
Surf Joe (lead)
Nigel Dick
Confessions of Crime
Jonnie Ray Jones (lead)
Michael Tiechner
Profiler
Billy Andersol
David Jackson
Christine Cromwell
Junkie
Harvey Hart
T.V. 101
Heavy Metal Kid
Beth Hilshafer
Married w/ Children
Stereo Thief
Linda Day
Santa Barbara
Dusty
NBC
Stage
Sea of Darkness 1 thru 5
Solomon Crow (also writer, director)
Revenge From The Sea
The Black Pirate
Sword Fighter
Stanley Sheff
Sanguinarium
Lelio (also director/writer)
Crewe of Revenge
The Silence
Lelio (director/writer)
Crewe of Revenge
Severina
Lelio (director/writer)
Crewe of Revenge
Wench Whisper
Crow (director/writer)
Pirate Envy
Commercial
President's Council on Physical Fitness with Arnold Schwarzenegger
The Arrogant Kid
National
Ames Dept. Stores
The Rock Star Economist
Regional (east coast)
Music Video
Mick Jagger
Throwaway
Skid Row
Youth Gone Wild
Oingo Boingo
Out of Control
Janet Jackson
Escapade
Mariah Carey
There's Got To Be A Way
Nine Inch Nails
Perfect Drug
Madonna
Deeper and Deeper
Robert Tepper
The Unforgiven
Skid Row
Piece of Me
George Michael
Freak
Dwight Yoakam
Turn It On, Turn It Up
Miami Sound Machine
Rhythm Is Gonna Get You
Voice Over
Kevin and Bean Radio Show
In studio - Talk Like a Pirate Day
KROQ FM, Los Angeles
Prince - Sign of the Times
Concert film
Paisley Park Films
Actor Bio
Bullet appeared in dozens of music videos before his first film role. He refined his acting skills at the Rooftop Players Workshop where he often wrote scripts for his fellow actors. After several years of film and television work -and with no experience at either directing or fight choreography- he founded a pirate-themed troupe featuring sword and pike combat, black powder firearms, and live musical accompaniment. His "pirate-theatre" troupe has performed at several of L.A.'s best venues, among them: the El Rey Theatre, the Orpheum, El Capitan, and the Key Club. They eventually took the show to sea aboard a 130' wooden tall-ship, under full sail and cannon fire. Their violent and bloody comedies earned a loyal following who refer to them as "Monty Pirates Floating Circus."

Bullet has worked as a creature-effects tech on Buffy the Vampire Slayer, and The X-Files, and as a weapons fabricator on The Scorpion King, Pirates of the Caribbean, and Thor. Currently he writes columns for Pirates Magazine and Mutiny Magazine.
-bio by Stephanie W.

Skills and Training:
Special Skills
Choreographer, Skier-Snow, Stage Combat, Sword Fighter, Unicyclist
Other Skills
Prosthetics , Mold Making
Professional Training/Education
Acting - Tom Moses
Cold Reading - John Sarno
Rooftop Players Actors Workshop (4 years)
Actors Studio West - Ted Harris