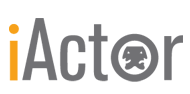 Close Window

Help

Print

Preview Principal Resume
Curt Lambert
SAG-AFTRA
Film Artists Associates
818-883-5008
Physical Characteristics:
Gender: Male
Height: 5' 10"
Weight: 165 lbs.
Hair: Brown
Eyes: Hazel
Body Type(s): Average
Portrayable Age: 40 years - 50 years
Portrayable Ethnicities: Caucasian/White
Disability Information:
Experience:
Film
Valentine DayZ
Lead
Mark Allen Michaels - dir
End Of The Line
Lead
Joe Cornet - dir
Echoes Of Fear
Supporting
Brian Avenet Bradley - dir
Not With My Daughter
Lead
Staci Layne Wilson - dir
The Fiance
Lead
Mark Allen Michaels-dir
Incident At Santo Rio
Lead
Joe Cornet - dir
The Lincoln
Supporting
Stephanie Paris-dir
The Psychic
Supporting
Staci Layne Wilson-dir
The Three Furies
Supporting
Guy Norman Bee-dir
Fetish Factory
Supporting
Staci Layne Wilson-dir
Mind Rage
Supporting
M.A. Michaels-dir
Desperately
Lead
Bradley Wentworth-dir
The Red Machine
Supporting
Steph Argy/Alec Boehm-dir
Coyote Monday
Lead
Tom Hobbs-dir
The Shakespeare Murders
Lead
Stan Radinsky-dir
Chaplin
Featured
Richard Attenborough-dir
The Journey
Featured
Scott Marchano-dir
Television
The Hotel Barclay
Starring
Cool, See Ya Later Prods
LAid
Co-Starring
Cool, See Ya Later Prods
Get Over It
Starring/Creator/Writer
HBO Workspace/Mystax Prods.
Commercial
Honda
Starring
Sean Wilson-dir
Stage
Look Back In Anger
Cliff
Rogue Arts Group/Rose Theatre
Christmas Card
Wally
NOHO Studios/Mystax Prods.
Rimers of Eldritch
Robert
Theatre Exchange
King Lear
Edmund
Mid-American Shakespeare Fest.
As You Like It
Touchstone
Mid-American Shakespeare Fest.
Julius Caesar
Cassius
Mid-American Shakespeare Fest.
The Matchmaker
Malachi Stack
Summerstock
Guys and Dolls
Nathan Detroit
Summerstock
Oklahoma
Ali Hakim
Summerstock
Other
Improv/Sketch Comedy
Starring/Founding Member
Mystax Comedy Improv
Stand Up Comedy
Stand Up
Comedy Store/The Improv
Sketch Comedy
Starring
HBO Workspace/National Lampoon
Improv Comedy
Starrring
LA Connection
Voice Over
CD on request
Various
Various
Actor Bio
"Curt Lambert - the unexpected leading man." That's what Sam Christensen, Hollywood casting and image guru, calls Curt. "He brings to mind Kevin Spacey and James Mason, with a dash of James Spader, Dirk Bogarde and Claude Raines," says Sam.

Lambert hails from the mid-west. A tiny town in Indiana, to be specific, where creating characters, playing with voices and putting on disguises filled his time. Plus lots and lots of baseball. Trained on the stages of the mid-west, he has a degree in Theatre Arts from Ball State University. Since arriving in Los Angeles, Curt has appeared on stage and screen, performed stand up, improv and sketch comedy. He has also written stage revues, sketch comedy material and has completed several screenplays. Some award winning and optioned and some ready to go.

Comfortable in both drama and comedy, he brings to the screen that "decent as the day is long and indecent all night long" and "you can take me home to meet the folks" quality. When he flashes his crooked smile, however, he's "hit and run funny", "devil may care" and "a safe harbor, but only until I drop my anchor." When the camera looks into Curt's eyes there is a depth, an inner pain - that "far away" and "yeah, I'm secretive...until I blow my cover" vulnerability. He's "the guy you walk by, but always turn to." Perhaps Clu Gulagar, veteran Hollywood actor and acting teacher sums it up best, "there's greatness in Curt."


Skills and Training:
Special Skills
Baseball Player, Comedian (Stand-Up), Disc Jockey, Horseback Rider, Impersonator-Mimic, Improv, Swimmer, Tennis Player, Trumpet
Languages
English - Conversational , Southern Accent, Scottish Accent, Irish Accent, English Accent, Cockney Accent, British Accent
Other Skills
Master of Ceremonies
Professional Training/Education
Acting/Image Process - Sam Christensen Studios
Film Acting - Clu Gulager
Commercial Acting - Carolyn Barry/Gordon Jump
Scene Study - Guy Stockwell
Bachelor of Theatre Arts - Ball State University