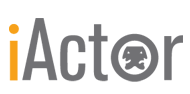 Close Window

Help

Print

Preview Principal Resume
Ian Bonner
SAG-AFTRA
Business Contact Number
717-639-7966
Physical Characteristics:
Gender: Male
Height: 6' 1"
Weight: 225 lbs.
Hair: Brown
Eyes: Hazel
Portrayable Age: 30 years - 45 years
Portrayable Ethnicities: Caucasian/White
Disability Information:
Experience:
Film
Right Before Your Eyes
Willy
CDB Films
Collateral Beauty
Christmas Tree Guy
David Frankel
Jackie
Kennedy Family Member
Pablo Larrain
The Girl on the Train
Liquor Store Patron
Tate Taylor
Snowden
Cafe Patron
Oliver Stone
Jason Bourne
DC Park Tourist
Paul Greengrass
Adherance
Patient #9
Mav Block
Creed
Photographer
Ryan Coogler
The Benefactor
Cliff
Andrew Renzi
Captain America: The Winter Soldier
Smithsonian Tourist
Anthony Russo/Joe Russo
Better Living Through Chemistry
Apothecary Patron
Geoff Moore
Arbitrage
Grand Jury Foreman
Nicholas Jarecki
J Edgar
NJ State Trooper
Clint Eastwood
Being Flynn
12-Step Member
Paul Weitz
I Don't Know How She Does It
Boston Cabbie
Douglas McGrath
New Year's Eve
Carrington Chef
Garry Marshall
Tower Heist
Subway Commuter
Brett Ratner
Safe
Mamoschka Chef
Boaz Yakin
Transformers: Dark of the Moon
White House Aid
Michael Bay
Limitless
Campaign Volunteer
Neil Burger
Blue Valentine
Room Service Guy
Derek Cianfrance
How Do You Know
Lawyer in Elevator
James L. Brooks
SALT
White House Aid
Phillip Noyce
The Bounty Hunter
Boardwalk Pedestrian
Columbia Pictures
Law Abiding Citizen
Detective Rick Collins
F. Gary Gray
Rocky Balboa
Restaurant Patron
Sylvester Stallone
Steam Cloud Rising
Emergency Room Doctor
Eric Pictures
Unbreakable
Commuter
M. Night Shyamalan
Sally
Dr. Cris Craft
David Goldsmith
Television
The Affair
PA Driver
Showtime
Elementary
Goodfellas Diner
CBS
Sneaky Pete
CT Driver
Amazon
Person of Interest
White House tourist
CBS
Girls
Brooklyn Guy
HBO
Limitless
Brooklyn Driver
CBS
Veep
Reporter
HBO
House of Cards
Washington Herald Reporter
Netflix
Political Animals
Photographer
USA
Game Change
Television Producer
HBO
Boardwalk Empire
Working Class Thug
HBO
Curb Your Enthusiasm
Jeff Garlin Photo Double
HBO
Royal Pains
Flash Johnston
USA
Mildred Pierce
Mover
HBO
Past Life
Det. Michael Johnson
Warner Bros. Television
Commercial
Prudential
DC Marathon Runner
Arby's
Philly Spectator
Stage
Here Comes Mister Hershey
Jimmy
PA Historic Dramas
Perfect Crime
David Breuer
Bruce Kissinger, Director
Romantic Comedy
Jason Carmichael
Lydia Jane Graeff, Director
Wait Until Dark
Patrolman
Diane Shaffer, Director
The Butler Did It
Raymond Butler (also Robert)
Bruce Kissinger, Director
Lunch Hour
Leo
Larry Sheaf, Director
Our Town
Howie Newsome
Chet Rittle, Director
Damn Yankees
Sohovik, Postmaster
James Waldron, Director
Over The Checkerboard
Mark Lindsay
Sandy English, Director
Milton Hershey, The Play
Dr. Clayton Martin
PA Historic Dramas
The Blue Eyed Six
Coal Miner, Deputy, farmer
Kreider Bros. Productions
Credits
Actor Bio
Ian was born in New York City. He attended college in Pennsylvania, where he found acting. His credits include "Sally" (2000), playing opposite Sam Coppola, Michael Weston and Rachael Leigh Cook.

He has also been featured in other films, including "Law Abiding Citizen" (2009) and "Creed" (2015)..

He is one of the producers of the documentary "The Blue Eyed Six" (2007) and "The Blue Eyed Six" film (2018); and Right Before Your Eyes (2018).


Skills and Training:
Special Skills
Baseball Player, Football Player, Horseback Rider
Languages
Spanish