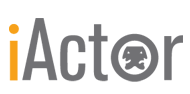 Close Window

Help

Print

Preview Principal Resume
Kristen Olson
SAG-AFTRA
Angel City Talent
323-656-5489
Video Clips:
Physical Characteristics:
Gender: Female
Height: 5' 8"
Weight: 125 lbs.
Hair: Brown
Eyes: Brown
Dress Size: 6
Pant Size: 6
Bust/Chest: 32"
Cup Size: D
Waist: 26"
Hips: 36"
Body Type(s): Slim
Portrayable Age: 42 years - 52 years
Portrayable Ethnicities: Caucasian/White
Disability Information:
Experience:
Film
Cross
supporting
Morningstar Films/Patrick Durham
Perry's Fairies
supporting
Alexia Films/Maggie Cohn
Erased
supporting
Ascentia Films/Mike Halper
Hysteresis
supporting
Cristina Cimellaro
The Guttenbergers
lead
Me Gustas Tu Productions
Agatha
lead
Left to Right Productions
Aluvagous
lead
Sierra Edwards
Stefan's Green Card
supporting
Alonso F. Mayo
Hunter
supporting
Julien Guerif
Acts of God
supporting
Anthony Bushman
Actorz
supporting
Great Ideas Entertainment
Things That Go Bump
lead
Eric Fineman
Threshold
supporting
Chris Wereski
Second Chance
supporting
Archie Arenas
The Trianglist
supporting
Dana Mannion
Lost on 3rd
supporting
Veronica Shamo-Garcia
The Woods
lead
Laura Hunt
Miss Alexis 1978
supporting
Debbie Formoso
Television
You're Whole
co-star
Adult Swim/Michael Showalter
The Young and the Restless
co-star
CBS/Dean Lamont
Pushing Daisies
co-star
ABC/Lawrence Trilling
The Tasting Room (pilot presentation)
co-star
Betsy Bagg
Half-Baked (internet)
series regular
HB Productions
Other
longform improvisation
member of "Patterson"
Bang. Comedy Theatre, L.A.
Credits
Actor Bio
To an outside observer, Kristen looks like your normal, run-of-the-mill, middle-aged Midwestern mom, or maybe the nice lady next door who brings you cookies on your birthday. With a tidy haircut and conservative bearing, she can even pass for a doctor, or lawyer. But anyone familiar with her work will tell you that she has a talent for creating characters that are slightly to the left of normal. That nice lady next door? She likes to corner you out in the street to talk about her cat's litter box habits. The clerk who sits next to you at the office is actually a computer genius who relaxes during her free time by hacking into her co-workers' email accounts and reading their personal correspondence. Intelligent, yes, friendly, absolutely, but also nerdy and obsessive.

Kristen's nerd roots run deep. Her family is definitively left-brained--2 doctors, a NASA engineer, a dietitian, and she herself worked for a number of years as a computer programmer (she denies hacking into anyone's emails, however). After discovering a passion for acting, she moved to L.A., where her suppressed dorkyness and sarcasm (which she swears she inherited from her parents) were an asset. She quickly embraced those qualities with extensive improv training at Bang Comedy Institute, Second City Training Center, and the Groundlings.

Kristen's L.A. acting career thus far has included a number of dramatic roles in various independent films and The Young and The Restless. But it's her small, comedic role as lighthouse keeper Nora McQuoddy in an episode of ABC's darkly quirky comedy Pushing Daisies, that stoked her passion for subtle, oddball comedy. Plus, as a side benefit, Kristen now knows firsthand what it would look like to be melted onto a lighthouse light by a murderous nemesis. She continues to experiment with other comedic characters in a self-produced series of micro-short comedy videos, including Helen Parker, blogging queen, and Diane my @$#% neighbor, and in the webseries Half-Baked.


Skills and Training:
Special Skills
Improv, Pianist, Wind Surfer
Languages
Spanish - Conversational , Midwestern, Southern, and Texas accents
Other Skills
count to 100 in Thai
Professional Training/Education
Acting Technique: Richard Seyd (current), Brian Riese, Margie Haber Studios, Sal Romeo
Comedy/Improvisation: Groundlings, Second City, Bang.
Comedy/Sitcom: Mary Lou Belli, Todd Rohrbacher
Commercial: Killian McHugh (current), Jill Alexander