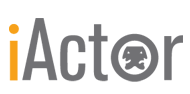 Close Window

Help

Print

Preview Principal Resume
Lia Chang
SAG-AFTRA
Business Contact Number
(001) 646-342-4748
Physical Characteristics:
Gender: Female
Height: 5' 4"
Weight: 105 lbs.
Hair: Black
Eyes: Brown
Dress Size: 0
Pant Size: 0
Body Type(s): Petite, Slim
Portrayable Age: 25 years - 35 years
Portrayable Ethnicities: Asian/Pacific Islander, Chinese, Vietnamese
Disability Information:
Experience:
Film
TAXMAN
Mr. Green's Receptionist
Avi Nesher/Counterclock Productions
WOLF
Hotel Desk Clerk
Mike Nichols/Columbia Pictures
A KISS BEFORE DYING
Shoe Saleslady
James Deardon/Universal Pictures
NEW JACK CITY
Scotty's Girl
Mario Van Peebles/Warner Bros. Pictures
KING OF NEW YORK
Gangster's Gun Moll
Abel Ferrara/Caminito Productions
BIG TROUBLE IN LITTLE CHINA
Wing Kong Guard
John Carpenter/20th Century Fox
LAST DRAGON
student
Michael Shultz/Motown
Custom
ONE LIFE TO LIVE
Nurse Lia (Recurring)
ABC Daytime
AS THE WORLD TURNS
Nurse Lia (Recurring)
CBS Daytime
NY UNDERCOVER "Knock You Out"
ICU Nurse (Featured)
Mike Vejar/Fox-TV
ANOTHER WORLD
Han Su Lee/Attorney (Featured)
Casey Childs/NBC Daytime
ANOTHER WORLD
Ruth/TV Reporter (Featured)
Bob Schwarz/NBC Daytime
Stage
SOUTH PACIFIC
Liat
Geraldine Fitzgerald/U.S. & Canadian Tour
POWER PLAY
Carole Barbara
Marjorie Moon/Billie Holiday Theatre
WAITIN' 2 END HELL
Angela
Woddie King/New Federal Theatre/47th St. Playhouse
TWO KINDS
Jing-Mei Woo
Isaiah Sheffer/Symphony Space
CHICAGO
Joy
Joseph Chaikin/Signature Theatre/The Public
R.A.W.
Sarang Hae
Simone Federman/Ohio Theater
GULLIVER
Princess Noel
George Ferencz/LaMaMa
HOT KEYS
Suzie/Mary Lois
Jeff Weiss/Naked Angels Theater Company
YIN CHIN BOW
Mai
Tina Chen/Urban Stages
TWO GENTLEMAN OF VERONA
Lucetta
Mark Milbauer/Cucaracha Theater Company
UNDERGROUND SOAP
Leg/Fog
Todd Alcott/Cucaracha Theater Company
FAMINE PLAYS
Edie
Richard Caliban/Cucaracha Theater Company
The Citykids Repertory Company
Founding Company Member
Radio
Two Kinds
Jing-Mei Woo
National Public Radio (NPR)
Credits
Actor Bio
San Francisco native Lia Chang made her feature film debut in Berry Gordy's The Last Dragon, and has had roles in Wolf, New Jack City, Kiss Before Dying, King of New York, Big Trouble in Little China, and Taxman. She has worked on the television shows "As the World Turns" (CBS, "New York Undercover" (FOX), and "One Life to Live" (ABC). She made her stage debut as Liat in a national tour of South Pacific, directed by Geraldine Fitzgerald, with Barbara Eden and Robert Goulet in 1986, and last appeared in Derek Walcott's Marie Laveau at the Castillo Theatre. She was featured as Joy in the Signature Theater Company's revival of Sam Shepard's Obie award winning play, Chicago directed by Joseph Chaikin at the Public Theater. Off Broadway credits include: Jeff Weiss' Obie Award winning Hot Keys (Naked Angels), Raunchy Asian Women (Ohio Theatre), The Confirmation (The Vineyard), Behind Closed Doors (MCC), Power Play (Billie Holiday Theatre), Two Gentlemen of Verona, Underground Soap, and Famine Plays (Cucaracha Theatre). Lia is also an internationally published and exhibited performing arts and fine art botanical photographer, and an award-winning multimedia journalist. In 2010, the Library of Congress established The Lia Chang Asian Pacific American Theater Photography and Other Works Portfolio.

Skills and Training:
Special Skills
Actor, Photographer
Other Skills
Journalist