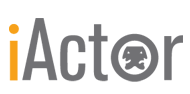 Close Window

Help

Print

Preview Principal Resume
Tracy Zhang
SAG-AFTRA, AEA
Business Contact Number
917-941-4207
Video Clips:
Physical Characteristics:
Gender: Female
Height: 5' 8"
Weight: 120 lbs.
Hair: Black
Eyes: Hazel
Dress Size: 2
Pant Size: 2
Bust/Chest: 34"
Cup Size: B
Waist: 24"
Hips: 33"
Body Type(s): Athletic, Slim
Portrayable Age: 20 years - 35 years
Portrayable Ethnicities: Asian/Pacific Islander
Disability Information:
Experience:
Stage
Bamboozled
Floor Show Girl & Ensemble
TFTNC Summer Stage 2011
Gone Fission
Banker & Ensemble
TFTNC Summer Stage 2010
2010 Dance Festival
Dancer
Mykel Dycus - Artistic Director
Hunted House
Dancer
Halloween Show
Only The Lonely
Dancer
Access Cance
Uncle Wigily
French Cat; Circus Show Girl
Crystle Field - Director
Buckle My Shoe
Principle
Theater For The New City
Tap Dance
Media Tapper, Chinese Fan Dancer
Theater For The New City
Easter Bonnie Show 2006
Chorus
Phantom Of The Opera Orchestra
Dragita
Savahna
Jewel Light Productions
Christmas Carol
Solo
Singers' Forum
The Angels Project
Angel
Lincoln Center Festival
Sleeping Beauty
Sleeping Beauty
Grove Street Playhouse
Eastern Standard
Phoebee
New York Performance Works
Third And Oak: The Laundromat
Deedee
New York Performance Works
Film
Fighting
Club Hostess
Rosey Film Productions, LLC
The Women
Perfume Girl
Picturehouse Entertainment
See You In September
Waitress
Steadfast Productions
The Nanny Dairy
Nanny
Universal Pictures
Michael Clayton
Night Young Couple
Clayton Productions, LLC
Music And Lyrics By
Club Model
Paramont Pictures
The Hoodlore
Hydt Jewel
Digital Film Academy
Hitch
Model
Columbia Pictures
Prime
Art Student
Prime Film Productions
Television
A Gifted Man
Circulating Nurse
CBS
Curb Your Enthusiasm
Hostess
HBO Season 8 Episode 7 "Bi--Sexual"
Gossip Girl
Waitress / Coat Check Girl / Various Roles
Warner Brothers
One Life To Live
Various Roles
ABC
Mercy Promo
Nurse
NBC
The Good Wife
On Air Reporter, Juror
CBS Productions
Law & Order Criminal Intent
Squad Room Clerk
Universal Network TV
Law & Order
Stenographer / Nurse / Juror
Universal Network
30 Rock
Writers Assistant
NBC Studios
Fringe
FBI
Warner Brothers Television
New Year's Eve Special, 2002
Dancer
MTV
Commercial
NBC Sports Promo
Prom Queen
NBC
Bud Light 5 1/2
Foreground
Ms. Universe Beauty Commercial
Beauty Contestant
Japanese Beauty Product
Credits
Actor Bio
ACTING:
Monologue Master Class - Brian O"Neil @ Actors Connections
Scene Study For Film & Television - School For Film & Television.
Scene Study & Monologues - SAG Conservatory.
Shakespears Works - HB Studio.
Scene Studies & TV Commercials - New York Performance Works.
Performing Arts - Lee Strassberg Acting Instititute.
Bacholer Of Fine Arts - Marquorie University.

VOICE:
Musical Theater Work Out - Kimberly Vaughn @ Actors Connections
Voice Technique - Kurt Perterson; Harry Garlad;
Martha Bernard; Phil Campanalle;
Elisabeth Russel.
Musical Theater - Dan Benjovi; George Axiltry;
Helen Galleger.
Cabaret - Singers Forum.
DANCE: BALLET - Kat Wildish; Doris Kopel; Jack Herzok; Finis Young. MUSICAL THEATER: Andy Blankenbuler; David Marques. JAZZZ: A.C.; Jermein Brown; Michelle Asseff.



Skills and Training:
Special Skills
Bartender, Billiard Player, Bowler, Disco Dancer, Golfer, Gymnast, Hip Hop Dancer, Interpreter, Jazz Dancer, Jet Skier, Physical Fitness Expert, Skier-Snow, Swimmer, Yoga
Languages
Chinese Mandarin
Other Skills
Theater and Studio Management, Party Hosting, Catering, Office Administration, Clerical Skills